Forum Box's autumn 2022 program has been released! More detailed information about each exhibition will be updated to our website during autumn.
5.8.–28.8.2022
SIIRI HAARLA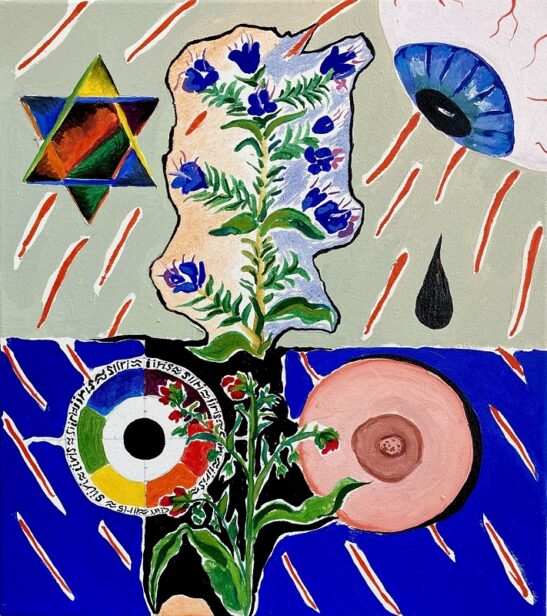 The paintings in the exhibition iiris ≈ siiri pose questions about the facts of life. How a tree becomes a tree, how a flower becomes a flower? How and when did I become me? What does individuality or having a free will mean, when the development of our eyes and brains are dictated by our genes and affected constantly by our surroundings. We only see what our eyes are able to see. The world is filtered to us trough our eyes and bodies, which are shaped by the life lived. The emergence of a painting resembles humans' orbicular being and traces of life materialize in them through a similar process.
Siiri Haarla (b. 1986) is visual artist based in Helsinki and Berlin. She graduated from the Academy of Fine Arts in Helsinki (MFA) in 2011 and from University of Helsinki (BA) in the faculty of Comparative Literature in 2020.
At Mediabox Valter Tornberg's audio essay In Medias Res.
16.9.–9.10.2022
PAAVO RÄBINÄ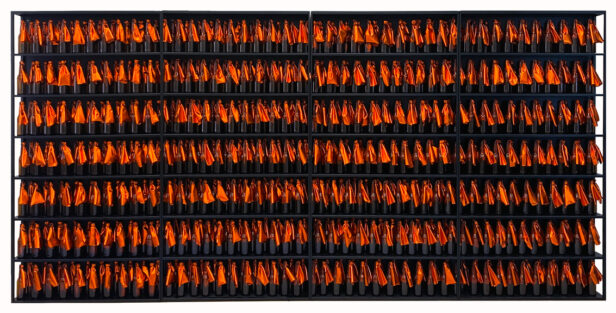 Paavo Räbinä's exhibitions explore war, violence and struggle for power and the suffering they cause.
At Mediabox Milja Viita.
14.10.–6.11.2022
YASSINE KHALED & ELINA OIKARI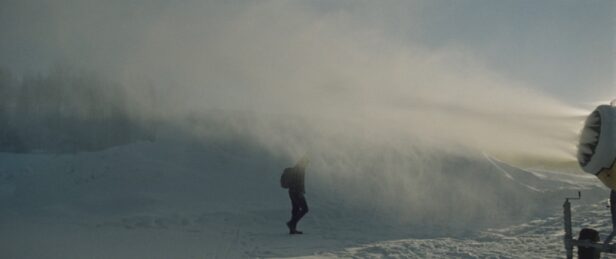 Yassine Khaled is a visual artist based in Helsinki. His work discussses digital communication, freedom of movement, and societal power relations.
Elina Oikari is a filmmaker based in Helsinki. She works with fiction, documentary and experimental film and also takes photographs.
At Mediabox Timo Bredenberg.
11.11.–4.12.2022
PÄIVIKKI ALARÄIHÄ, HENNA AHO, TARU HAPPONEN

Päivikki Alaräihä explores the relationships between places, works of art and bodies through painting and installation.
Henna Aho plays in her work with features characteristic to painting and reflects the shape and materiality of painting.
Taru Happonen works in the expanded field of painting and examines in her work the environment and its organisms both from microscopically close and from the faraway cosmic perspective.
At Mediabox Leda Vaneva.
9.12.2022–8.1.2023
LASSE JUUTI & EMMA JÄÄSKELÄINEN
Lasse Juuti (b. 1990, Tampere) works in the large and all-encompassing scale, reflecting on the possibilities of painting and its relationship with body, space and daily life.
Emma Jääskeläinen (b. 1988 Espoo) makes sculptures using slow handcraft methods while contemplating on the meaning of touch and time. Jääskeläinen is the Young Artist of the year 2022.
At Mediabox Joonas Hyvönen.