Forum Box Autumn 2023 exhibition program is here! Read more about the artists and the themes of the upcoming exhibitions below. The more specific information about each exhibition will be updated to our website during the fall.
❦❦❦
8.9.–1.10.2023
Teemu Saukkonen
Mediabox: Marja Viitahuhta & Ánnámáret
6.–29.10.2023
John Court
Mediabox: Kristoffer Ala-Ketola
3.–26.11.2023
James Prevett
Mediabox: Liinu Grönlund & Okku Nuutilainen
1.–23.12.2023
Noora Nio-Juss
Mediabox: Jade Kallio & Remi Vesala
---
Teemu Saukkonen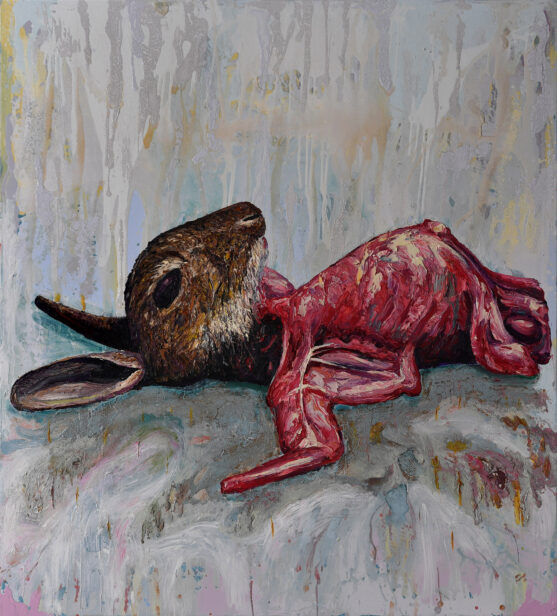 The beginning of Teemu Saukkonen's career 1978-1982 coincided with a boom in painting.The movement he represented was called neo-expressionism, a style that was characterised by figuration and a striving after individual emotional expression. Initially, Saukkonen's subject was the human being, but later conceptual ready-made elements and abstraction entered his work. In the early 2000s Saukkonen used old cross-stitch patterns in his paintings, thereby returning to figuration. The themes of his most recent paintings have been vulnerability and ephemerality of life and the relationship between man and nature. Saukkonen has always applied contemporary artistic and social stimuli to his own art.
---
John Court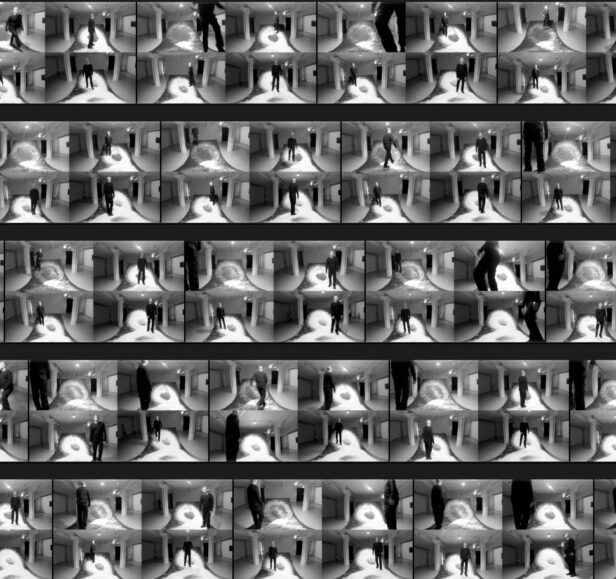 John Court (b. 1969, Bromley, Kent, UK; lives in Tornio, Finland) produces art that springs from personal experience, focuses on the body and, most importantly, hinges on process and the passage of time.
Court graduated from London's Camberwell School of Art (1994) and obtained a 1st Class Honours Degree in Sculpture from the Norwich School of Art and Design (1997) and, although the general character of his projects has evolved over time, the artistic footing he developed while a sculpture student continues to be a mainstay of his approach. Colour, for example, never requites consideration, since it is predetermined by the materials he uses. And while he continues to produce sculptural objects and draw, these processes are frequently adapted to respond to specific contexts and/or dovetailed into time-based works. The resulting transformations greatly expand the scope of these artistic approaches and generate outcomes that are unexpected and intrigue. Moreover, Court's interest in process is so far-reaching that he does not differentiate between work produced in the studio or live before audiences. He considers all to be performative.
Court has exhibited extensively and has been invited to perform at major events such as Navigating North KIASMA Museum of Contemporary Art (2023)  Belfast International Festival of Performance Art Belfast, Northern Ireland, UK (2023, Das Dicke Ende in Bern Art Museum Switzerland (2018), MA, Art Museum in Rouyn-Noranda Canada (2018), UP-ON Live Art festival Chengdu China (2017), SIGNAL Festival in Brussels Belgium (2017), Beijing Live in China (2016), Viva! Art Action festival in Montreal, Canada (2015), 7a*11d in Toronto, Canada(2014), DigitaLive in Guangzhou, China (2014), SpaceX Gallery Exeter in UK (2012), Guangzhou Live Art Festival in China (2010), ANTI Contemporary Art Festival in Finland (2010 and 2018), the Venice Biennale (2005) and the Liverpool Biennial (2004).
---
James Prevett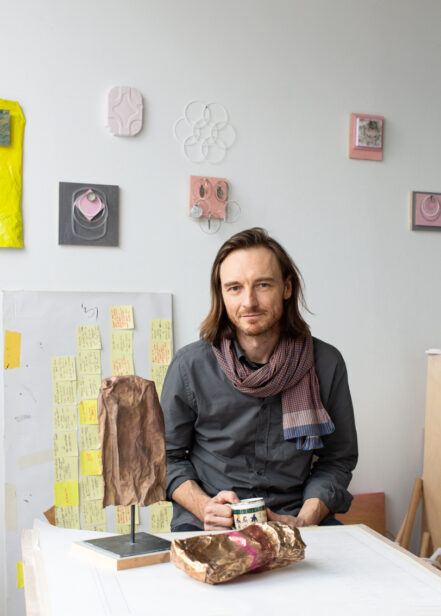 James Prevett was born in Cambridge, England and currently lives in Helsinki. He makes things to gather around – objects, events, text, video, often combined together as sculpture, and is interested in sculpture as means to explore the limits of minds and bodies, both personal and collective.
His two intersecting modes of artistic practice, studio based making and a social practice, both explore sculpture and its social relations. James often works with other people as a way of exploring this bringing alternative voices to the work.
He has exhibited widely including in UK, Finland, Thailand, USA, Austria and Brazil, and was part of a team that represented Great Britain at the Venice Biennale of Architecture 2006. His works are in the Kiasma, Finnish National Gallery collection and numerous private collections. James is a Lecturer in Sculpture at the Academy of Fine Arts of Uniarts Helsinki. In 2021 he was awarded the inaugural Linnamo Prize, by the Olga and Vilho Linnamo Foundation for committed exploration shown in artistic practice.
---
Noora Nio-Juss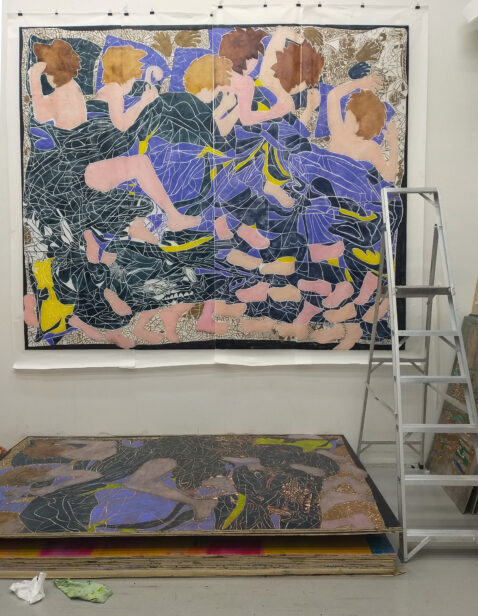 Noora Nio-Juss (b. 1976) is a visual artist from Helsinki. Noora graduated from the Academy of Fine Arts of the University of Fine Arts with a master's degree in fine arts in 2017 and a bachelor's degree in fine arts from the Estonian Academy of Fine Arts in 2000, majoring in painting.
Nio-Juss has held several solo exhibitions and participated in group exhibitions both in Finland and abroad. The latest exhibitions in Turku Art Hall, Galleria Sculptor in Helsinki, Tallinn Art Hall Gallery, Riihimäki Art Museum and VS Gallery in Fiskars. Nio-Jussi's works include e.g. In the collections of the National Gallery of Finland, Helsinki City Art Museum, Paulo Foundation, Mänttä City and Tampere Art Museum. Noora Nio-Juss was nominated for the 2020 Queen Sonja Print Award and in 2021 she received the William Thuring Award.
In recent years, Nio-Juss has been working on large-scale woodcuts. His wood drawings move between painting and wood graphics. Noora is looking for new ways of presenting wood graphics and ways to make and experience it.